Love & Devotion Essential Oil Blend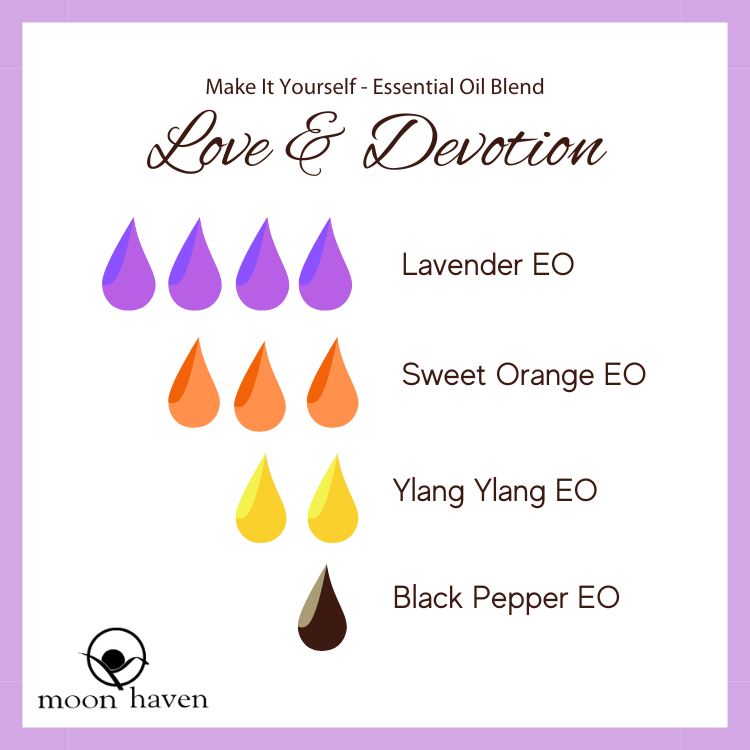 Love is in the air... literally
Make this blend to add a little extra romance to your life
Putting this blend together was so much fun.
We wanted to put together a blend that would appeal to both men and women alike. And by gosh I think we managed it!
While Ylang Ylang is potent and heady we've added in Sweet Orange Essential Oil to lighten the moon and add a sense of fun and sunshine.
The Black Pepper oil gives the overall scent profile some added oomph.
And of course the Lavender brings it all together into a gorgeous unified scent blend.
Diffuser blend
Add the following essential oils to your aromatherapy diffuser or oil burner as required:
4 drops Lavender Essential Oil

3 drops Sweet Orange Essential Oil

2 drops Ylang Ylang Essential Oil

1 drop Black Pepper Essential Oil



Love & Devotion Pulse Point Potion
Romance isn't confined to spaces where you have a diffuser.
Make this "use anywhere" pulse point potion to enjoy wherever you find yourself.
Pulse Point Potion Formulation
12 drops Lavender Essential Oil

9 drops Sweet Orange Essential Oil

6 drops Ylang Ylang Essential Oil

3 drop Black Pepper Essential Oil

10 ml Jojoba Oil or Fractionated Coconut Oil



Method:
Mix all ingredients in a roller ball bottle.

Replace roller ball and cap

Use as required.
Enjoy
Laura & Leonie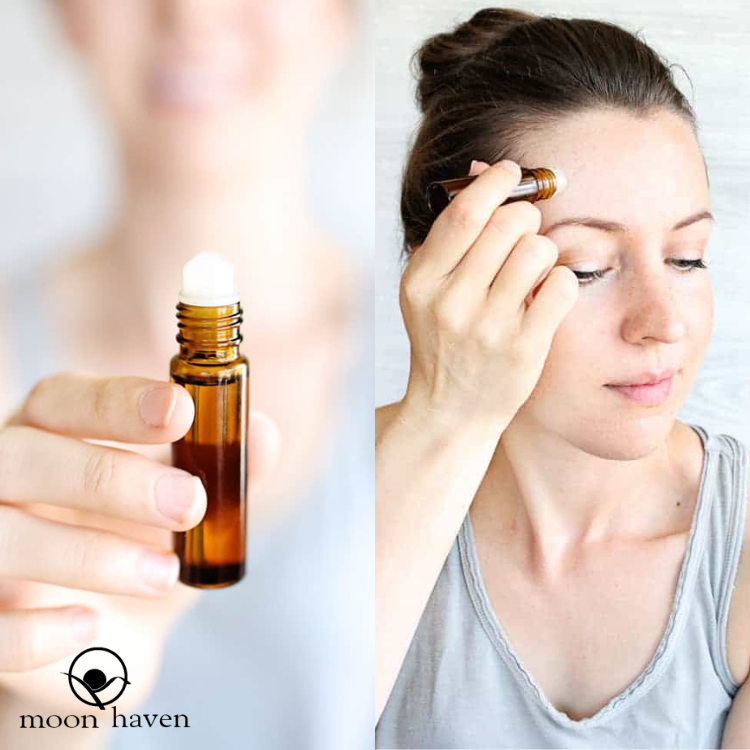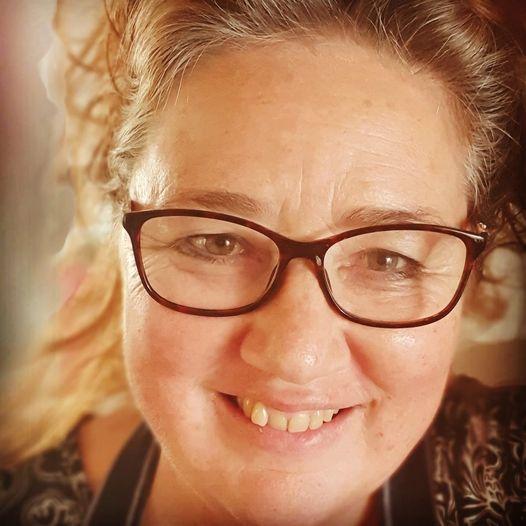 For more great info on how to use essential oils check out and download "MH's Aromatherapy Cheat Sheet"
With loads of simple information, cautions, methods and recipes this fact sheet contains the essential knowledge every person using essential oils should know.
Leonie Gully- Moon Haven's Aromatherapist
CHECK OUT OUR MOST POPULAR CONTENT
Always seek qualified medical advice regarding your own individual situation
Please note: Information in this article and on the moonhaven.com.au website represents the opinion of the author and as such is not intended to be a substitute for professional medical advice and should not be relied on as health or personal advice.
Always seek the guidance of your doctor or other qualified health professional with any questions you may have regarding your health or a medical condition.