Lots to See
You see, not only do we have all of our wonderful handcrafted herbal products on display, but the
scent as you walk in,

the colourful displays of soap and bath products

the huge range of essential oil aromatherapy and skin care products

and most importantly the sense of tranquillity and peace that pervades our simple space
…. well lets us say that it can be a pretty wonderful experience.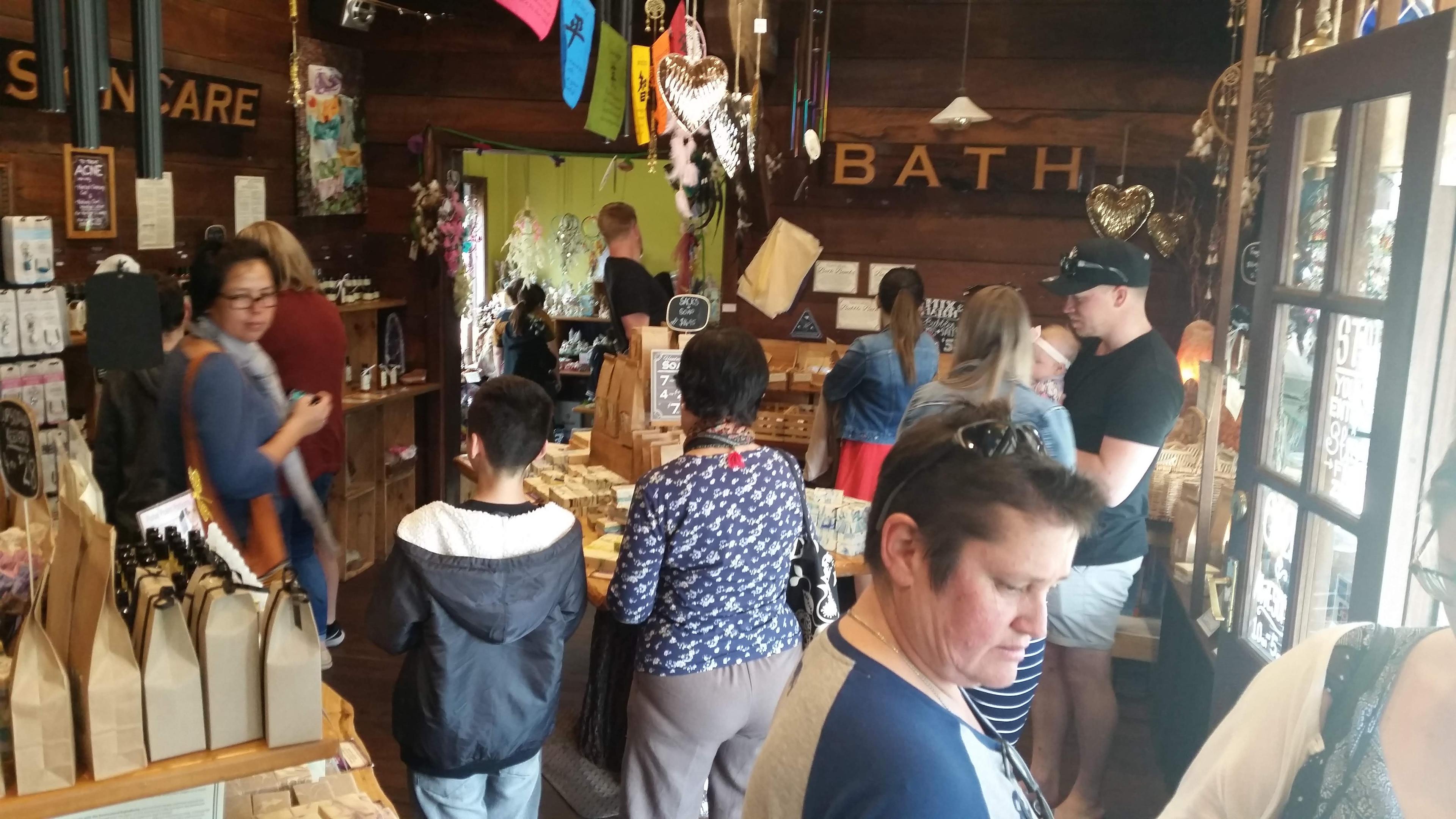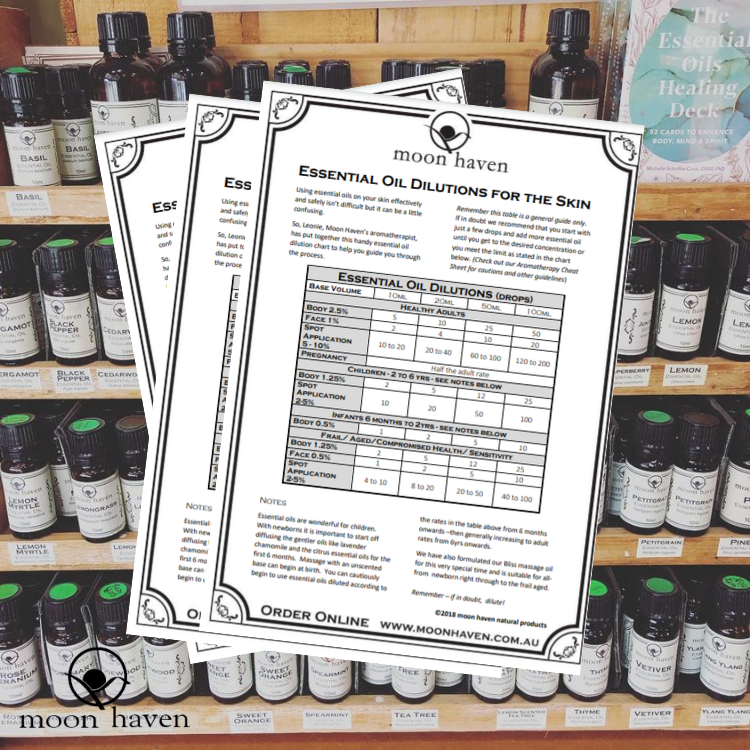 Nestled in the small village of Cowaramup in the centre of the Margaret River Wine Region, Moon Haven's soap skincare, herbal remedies and bath products are in high demand by visitors to the cottage.
Learn
There are LCD screens which help explain many of our processes and why we do what we do.
We love telling and showing you what we do and how we do it.
Fact & Information Sheets
And of course we will send you home with fact sheets and product information guides to help you use our products and samples
Besides Laura and the team are always wandering out to show our visitors
the latest creation,

getting you to smell the newest scent blend,

asking you give your opinion on a new product or

just wanting to the share the experience of freshly ground herbs (an amazing experience) or a wonderful ingredient.
Ask Our Advice
We love nothing more than providing you with simple, sensible solutions to your skin and lifestyle issues (like insomnia, acne, aches and pains, rosacea, sensitive skin, eczema, psoriasis, dermatitis, sinus issues – well the list goes on and on!)
We'll discuss the issue with you, call our resident herbalist and aromatherapist in on the discussion if needed, and help you to find the best solution we can.
Of course we wouldn't send you out the door without a full back up service and you can access us 7 days a week if you need to.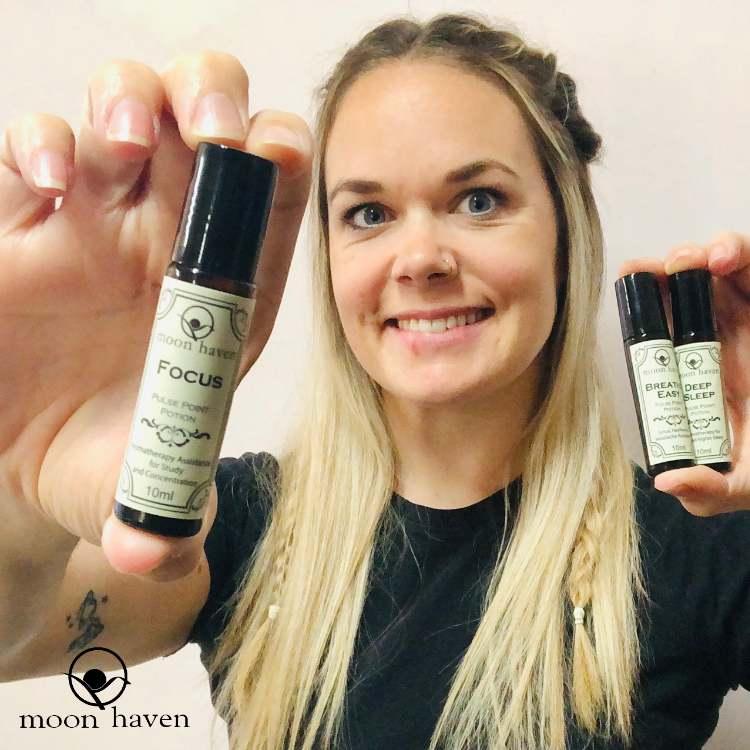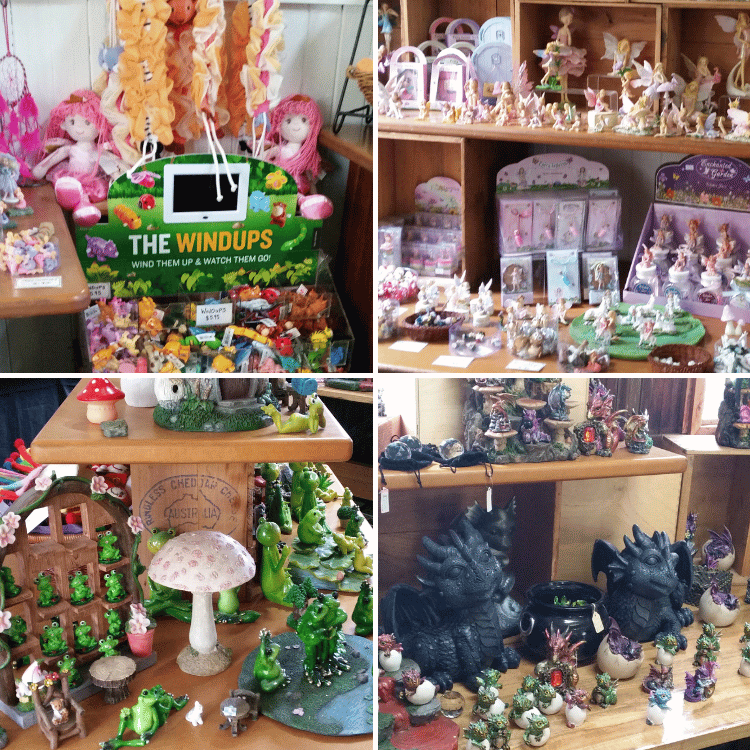 Kids Love Moon Haven
Talking about kids, we encourage them to touch and interact with everything they see and smell.
And of course if something gets broken by chance…we know accidents happen… we'll never ask you to compensate for the breakage… that would be unfair of us to do so
We really do want you to enjoy your visit to the Moon Haven cottage.
It's not unusual for our visitors to linger longer when visiting the cottage - just soaking up the atmosphere.
Call in when you're next "Down South"
So when you are next down Margaret River way make sure that you call in to the Moon Haven cottage – we'd love to see you.
CHECK OUT OUR MOST POPULAR CONTENT
Always seek qualified medical advice regarding your own individual situation
Please note: Information in this article and on the moonhaven.com.au website represents the opinion of the author and as such is not intended to be a substitute for professional medical advice and should not be relied on as health or personal advice.
Always seek the guidance of your doctor or other qualified health professional with any questions you may have regarding your health or a medical condition.