Why 2 steps are better than 1 when it comes to Anti-Aging Skin Care.
When I was formulating Moon Haven's Anti-ageing product line I was faced with a dilemma.
It is one I battle with, whenever I formulate a new product
You see the botanical world is divided… the wonderful extracts and compounds found in nature that deliver such amazing results to our skin, and bodies and minds … are often either water soluble or oil soluble
…and we all know that water and oil don't mix.
In fact we can mix the two if we use an emulsifying compound. But the trouble with making an emulsion ( these are all your common creams and lotions you use on your body every day) is that the water to oil ratio is heavily biased towards the water side.
TA Da… we decided to formulate two anti-ageing products that work hand in hand –
– one water based gel filled to the brim with water soluble anti-aging extracts and botanicals – we call it our BioNutrient Facial Gel
-one oil based formulation choc full of all the wonderful botanical lipid based ingredients – our Anti - Aging Serum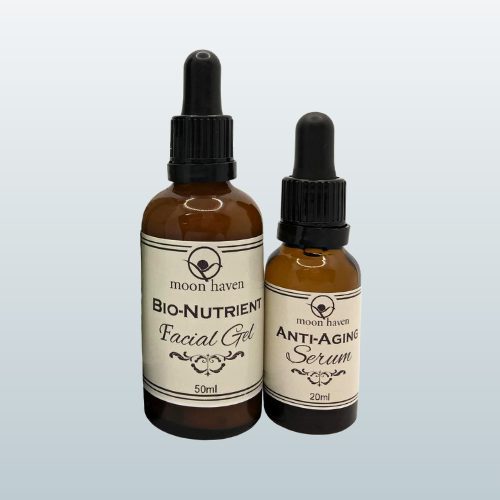 While you can use one without the other and still get great results… the synergy created when you apply the water based BioNutrient Gel first…allow it to to soak in a  little and then apply the Anti-Aging Serum …is amazing.
I am so glad that we didn't compromise and made two, not just one anti-aging product – the results are speaking for themselves.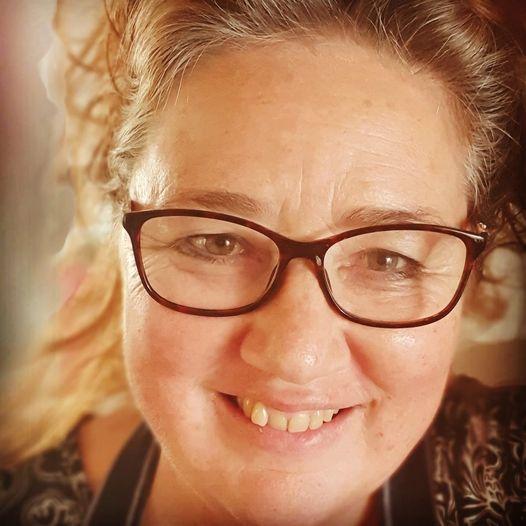 This article was written by Moon Haven's aromatherapist and founder Leonie Gully and as such represents her personal opinion on the given subject.
Subscribe to the Moon Haven Newsletter where each month Leonie and the Moon Haven Team share articles just like this one plus fill you in on all the happenings at the Moon Haven Cottage.
Subscribe to the Moon Haven  newsletter at moonhaven.com.au
Leonie loves to receive your emails, questions and requests for information .  Just email her at info@moonhaven.com.au
Leonie Gully- Moon Haven's Aromatherapist
While any advice provided is general in nature, it is not intended to replace medical diagnosis or treatment.  If you are at all concerned about your condition, it is important that you do consult your medical practitioner of choice for an individual consultation and treatment plan.
CHECK OUT OUR MOST POPULAR CONTENT
Always seek qualified medical advice regarding your own individual situation
Please note: Information in this article and on the moonhaven.com.au website represents the opinion of the author and as such is not intended to be a substitute for professional medical advice and should not be relied on as health or personal advice.
Always seek the guidance of your doctor or other qualified health professional with any questions you may have regarding your health or a medical condition.