Bath Night - The Art of The Bath
If you're like me, then a long, hot soak is just the thing at the end of a tiring week.
For me, it's Friday nights when I draw a bath, add an essential oil blend, (mixed with solubiliser of course), bath bubbles, salts or bomb of choice  and add a few blossoms or herbs to the water.
I put on my favourite meditative music, pour a glass of something lovely and light my candles. 
I'd like to say that I slide into the water ... but as I am getting older... I realise that gracefully safely entering and exiting a bath is no longer possible!
Yet the relaxation and mind calming benefits are well worth my ungainly efforts.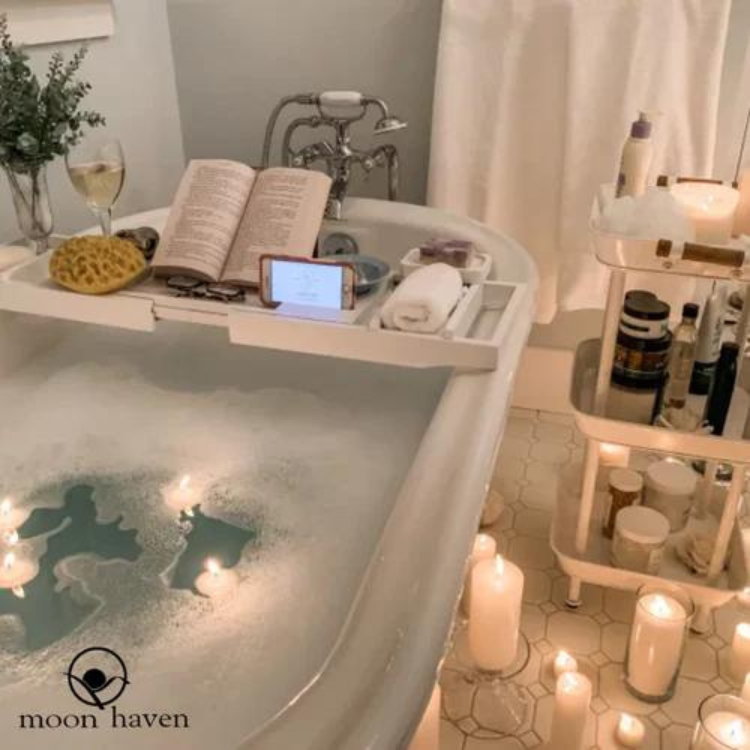 Why a bath is a great idea if you're feeling stressed
Taking a long bath after a busy day is a simple yet effective way to help your body relax.
When you immerse yourself in warm water, it causes your muscles and joints to loosen up, providing relief and comfort.
This warmth also leads to the expansion of blood vessels, which improves circulation and eases the workload on your heart.
As a result, your body enters a state of calm and stress is reduced.
Wondering what you can use in your bath... check out these suggestions:
Match Your Mood
add one of these to your bath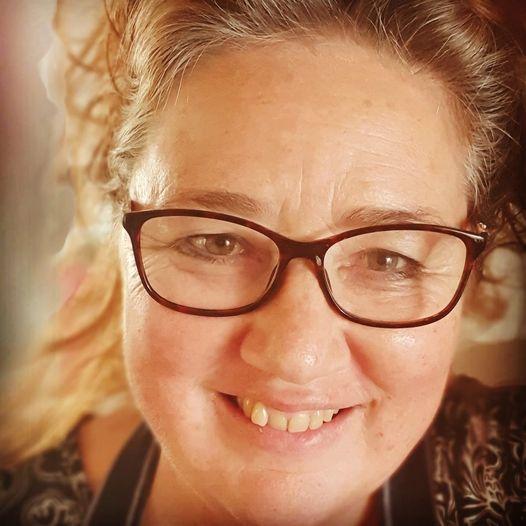 This article was written by Moon Haven's aromatherapist and founder Leonie Gully and as such represents her personal opinion on the given subject.
Subscribe to the Moon Haven Newsletter where each month Leonie and the Moon Haven Team share articles just like this one plus fill you in on all the happenings at the Moon Haven Cottage.
Subscribe to the Moon Haven  newsletter at moonhaven.com.au
Leonie loves to receive your emails, questions and requests for information .  Just email her at info@moonhaven.com.au
Leonie Gully- Moon Haven's Aromatherapist
While any advice provided is general in nature, it is not intended to replace medical diagnosis or treatment.  If you are at all concerned about your condition, it is important that you do consult your medical practitioner of choice for an individual consultation and treatment plan.
CHECK OUT OUR MOST POPULAR CONTENT
Always seek qualified medical advice regarding your own individual situation
Please note: Information in this article and on the moonhaven.com.au website represents the opinion of the author and as such is not intended to be a substitute for professional medical advice and should not be relied on as health or personal advice.
Always seek the guidance of your doctor or other qualified health professional with any questions you may have regarding your health or a medical condition.