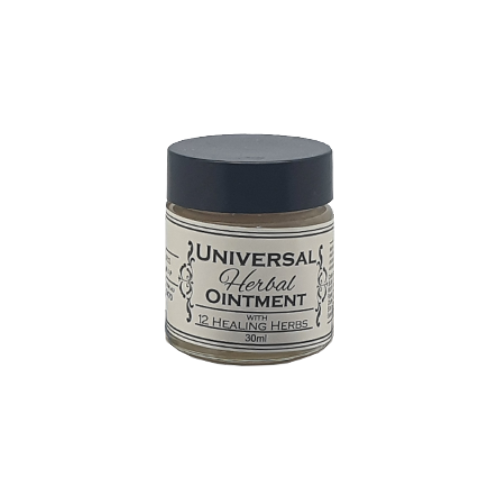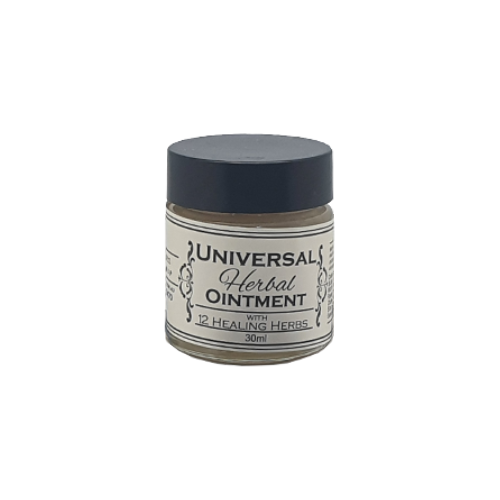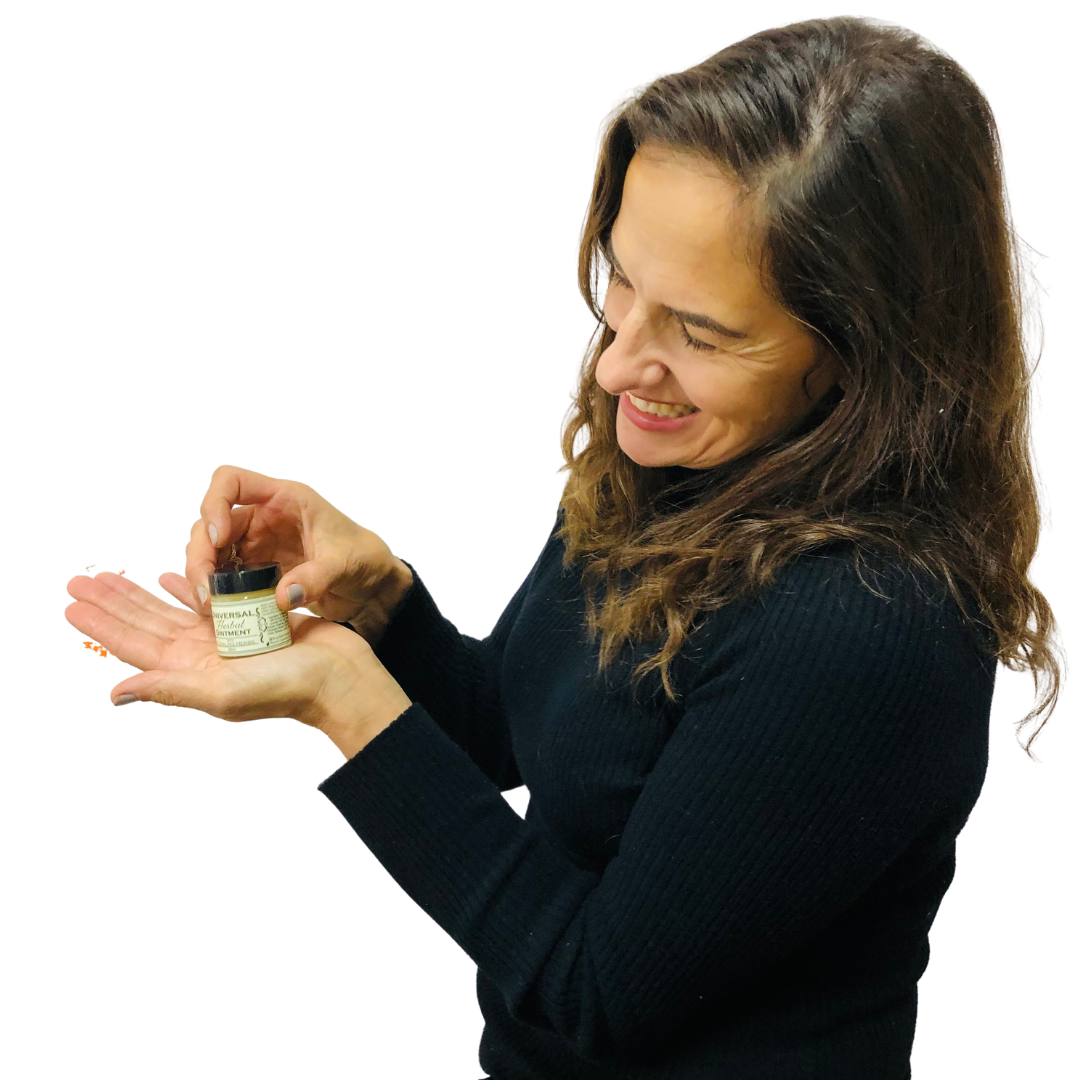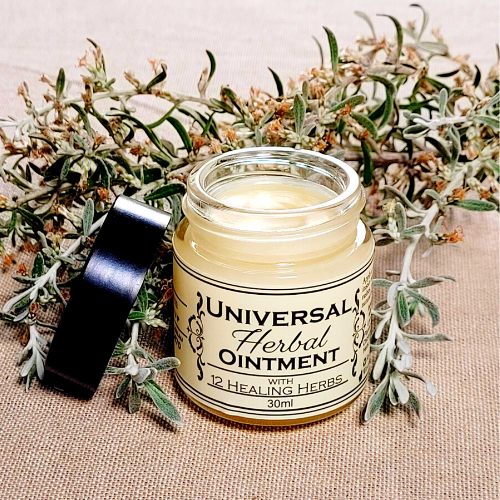 "A little pot of magic that u use sparingly.. its for everything!!! 
- Shandelle Phillips -Perth, Australia (Universal Herbal Ointment customer) 
Universal Herbal Ointment
MOONIE KIDS CALL IT MAGIC CREAM
A soothing antibacterial, anti-inflammatory, anti-viral healing salve for life's bumps and bites
helps calm and soothe:
insect bites,

cold sores,

cuts,

small burns,

ulcers,

eczema,

dermatitis

psoriasis,

chapped lips

...and so much more
100% No-Risk Money Back Guarantee
Universal Herbal Ointment
MOONIE KIDS CALL IT MAGIC CREAM
A soothing antibacterial, anti-inflammatory, anti-viral healing salve for life's bumps and bites
helps calm and soothe:
insect bites,

cold sores,

cuts,

small burns,

ulcers,

eczema,

dermatitis

psoriasis,

chapped lips

...and so much more
Universal Herbal Ointment

First Aid in a jar! An amazing all purpose herbal ointment that moon haven kids have renamed "Magic Cream.



With 11 herbs and 8 essential oils this amazing all-purpose herbal ointment is fantastic for assisting with: cuts, grazes, insect bites, leg ulcers, fungal infections, cold sores and skin infections.

We have even had clients tell us that Universal (as we call it here at Moon Haven) has been great for shingles and chicken pox. We have even had kids call it magic cream and ask for it whenever they have a cut or bite.

Sunflower Oil
Lanolin
Beeswax
Cocoa Butter


Infused:

Calendula
Lavender
Plantain
Rosemary
Yarrow
Shepherds Purse
St. Johns Wort
Mullein
Chickweed
Wild Yam
Gotu Kola Herbal


Plus

8 Essential Oils

This little pot of healing herbs and essential oils can help with all sorts of skin issues.





Just apply a tiny amount to the affected area and gentle smoothe into your skin.
We suggest even half a grain of rice worth may be all you need!
Apply as needed.




If you find that the ointment stings then dilute down with any regular cooking oil.

Shipping (within Australia)

Shipping within Australia




We ship 99% of our orders via Auspost's Express Post Service to ensure you receive your order in the fastest timeframe possible 

FREE shipping is available for orders over a specified amount. 




See our Shipping FAQ for the current FREE Shipping Threshold




Place your orders before 10 am for same day dispatch




Orders received before 10am WA time, Monday-Friday are usually  shipped the same day while orders placed after 10 am are usually be shipped the next business day.

Of course this is dependent on having everything you've ordered in stock.




We make our products at the moon haven cottage - so sometimes we run out




If we need to make something to fulfill your order, then we'll give you a call and discuss the delivery and timing options with you.

All international orders are sent via Australia Post.


Important note: International shipping may be limited or delayed due to Covid-19 restrictions.




Postage will be calculated at the checkout. According to the destination country you may be offered the following options:

Economy Air

- (

We DO NOT recommend this option as

)The most economical postal option. It does not provide track and trace which we consider vital .

Standard -

Our recommended shipping option!
The same service level as Economy Air includes parcel track and trace which is vital under current Covid-19 freight conditions.




100% No Risk - Money Back Guarantee

First, we have an incredible refund policy: we stand by our products 100%!

If you are not completely satisfied with your order, we will give you a full refund minus shipping- no questions asked.

Just call us on +61 897 555 470 or message us at Moon Haven Natural to let us know and we'll  sort it our for you ASAP..

Always seek qualified medical advice regarding your own individual situation

Always seek qualified medical advice regarding your own individual situation
Please note: Information in this article and on the moonhaven.com.au website represents the opinion of the author and as such is not intended to be a substitute for professional medical advice and should not be relied on as health or personal advice.

Always seek the guidance of your doctor or other qualified health professional with any questions you may have regarding your health or a medical condition.

The Universal Herbal Ointment Story

Our Universal Herbal Ointment was created out of necessity.
Contact dermatitis
You see Leonie, our founder, suffered dreadfully from contact dermatitis on her hands - caused by the harsh chemicals in liquid soap and body washes.
Her skin was cracked, itchy, peeling and sore - especially on her palms and between her fingers.
So Leonie set about formulating a salve to help soothe, and repair her skin.
11 Herbs, 8 Essential Oils
11 oil infused healing herbs became the base of this wonderful ointment. Combined with 8 repairing essential oils and all brought together in a cocoa butter, honey-enriched natural beeswax and natural lanolin base made for a wonderfully soothing and skin repairing salve.
Of course after sharing with family and friends we found that our little jar of magic was so useful for so many other conditions as well.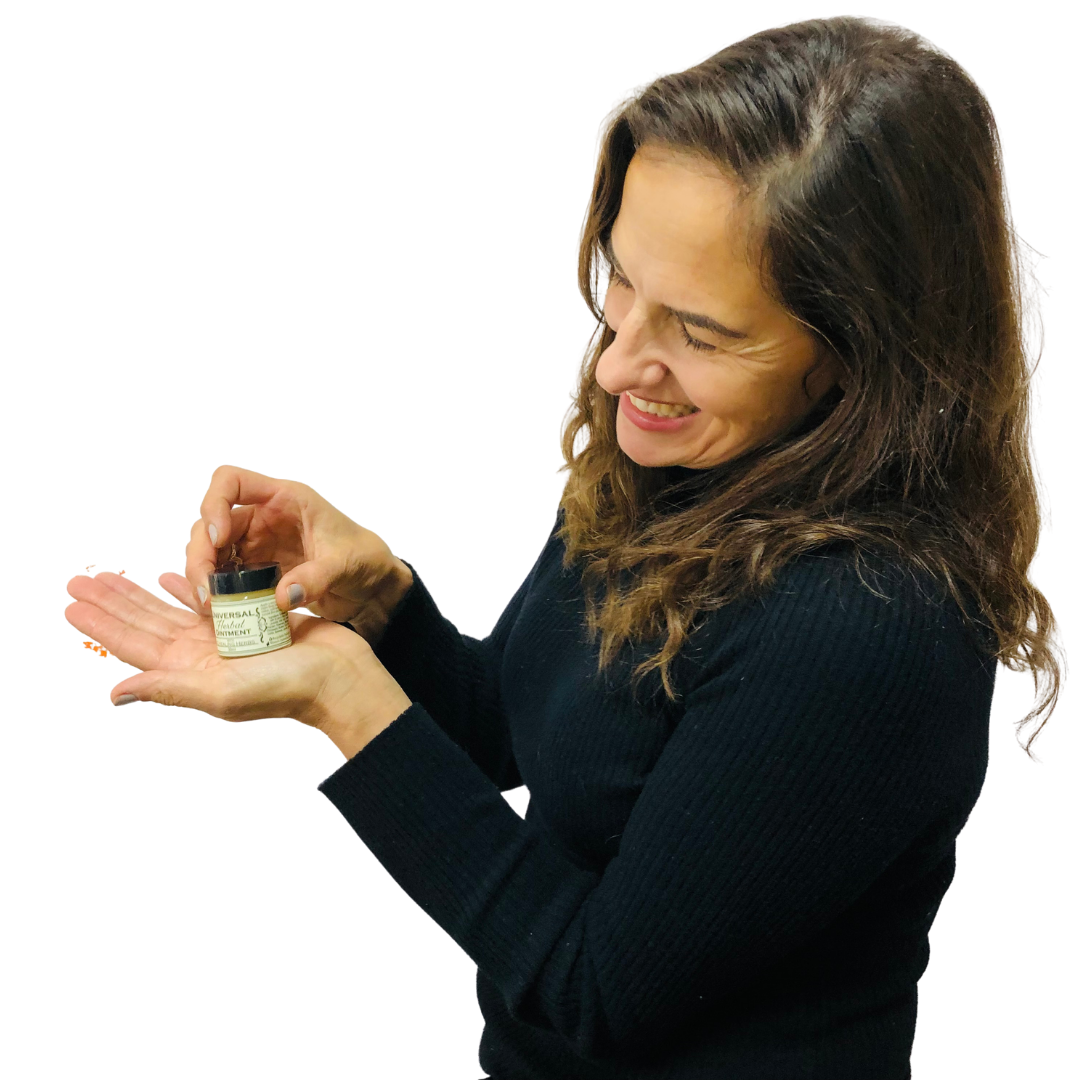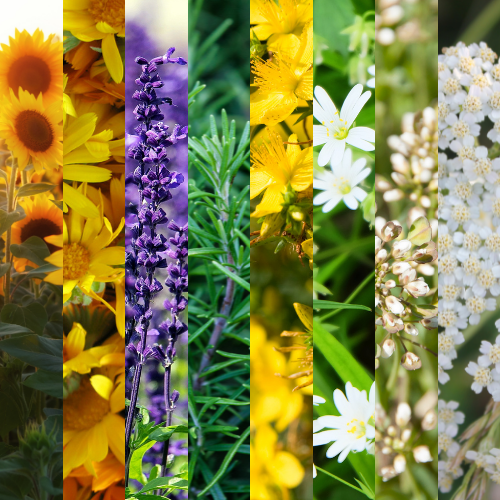 Our Moonies have found all manner of uses for Universal!
Magic in a jar!I've used this ointment for everything from rashes to serious wound management and it never fails to deliver. Love it! Erica Shepheard (Perth, AU)

Brilliant
I am using the ointment on a piercing that was taking forever to heal. It seems to be working beautifully to get the final healing stage finished. Nothing else I tried was working (ie. antiseptic spray/cream, salt water) but this ointment has made it feel and look better in just 2 days of using it. Excellent product! JM Taylor
Universal Goodness!A very well used ointment for all sorts of small cuts, abrasions, even funny rashes after gardening! Soothes the skin instantly, not to mention smells devine. If in doubt, apply some of this ointment. Works well. Kathy Koopman (Perth, AU)
How to Use Universal
A little goes a long, long way.
A tiny amount is all you need for most applications. And we do mean tiny!
Just a small dab of this herb rich ointment should help with mossie bites, bee stings, rashes, cuts, grazes. dermatitis, chapped lips, gold sores and so much more


Made with
Passion

by our

Family

for

Yours




INFUSING OUR HERBS - A TIME HONOURED APPROACH




At moon haven we love to use time honoured herbal practices to extract the goodness from our herbs.




We source our wonderful botanicals in a number of ways. From wildcrafting, growing our own, through to sourcing beautifully organic herbs and resins. Of course we thank each plant for their contribution as we work with them.

Intent and gratitude are so important.


We then combine these herb with pure botanical oils in large glass jars for several weeks. This allows the herbs to infuse their oil soluble goodness into the oils.




We then use the resulting herbal infusions in many of our aromatherapy, herbal and skincare preparations.

We love what we do.

Why Our Moonies Love

Universal Herbal Ointment?
★ ★ ★ ★ ★
"Magic cream!!!"
Both my 10 year old & 2 year old boys call the Universal Herbal Ointment "the magic cream." As a family of growing active boys I live by this cream, it really is a first aid kit in a jar, I have used it on their cuts & grazes, mosquito bites, bumps & bruises & it works every time! It's very soothing, provides quick healing, reduces swelling & itching! Not to mention it smells good! I love this cream! A must for growing families!

- Lou Sokolowski, Perth, Australia
★ ★ ★ ★ ★
"Healing Ointment!!!"
The Universal Herbal Ointment is phenomenal! It is soothing, healing and it is really helping my eczema! I will be telling family and friends about your wonderful product! A little bit goes a long way! Thank you so much for the samples of soap and the beautiful hand written note from your team! That really made my day!
- R.S., Montgomery, United States
More Moonie Love For

This Herbal Ointment

We'd love YOUR feedback too!

I've been trying this product on insect bites. It stopped the itch and the bites are almost healed after a few days usage.
R
Robert Woodcock
(Perth, AU)
Ointment
I was in the store and as I have a crazy skin condition I thought I would try the Ointment. OMG. It was actually better when I got home. I was annoyed that I didn't grab one when I was there but I bought 2 online and they arrived with a couple of free soaps, but now I apply it every day and I no longer have the soreness and it looks like it's not even there. Best product I have ever tried. Thank you.
k
katarina bergman
(Fagersta, SE)
the best thing ever🤩
This is me and my dotters wonder balm.
Helps whith everything 🙏🏻❤️
Bought it first time on a holiday to Australia.
My dotter has a lot of exima and me suffer from dry skin.
So good that we ordered it from all across the world.
We live in sweden and we have nothing like this.