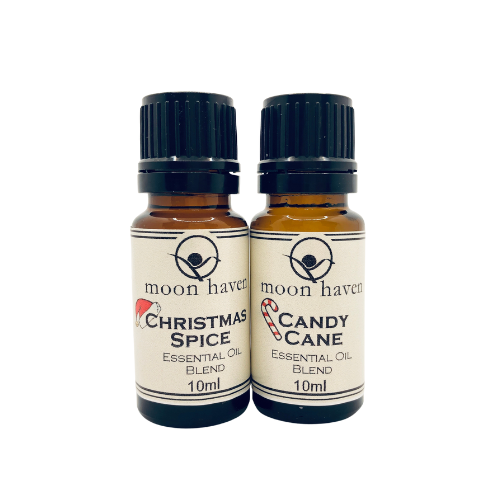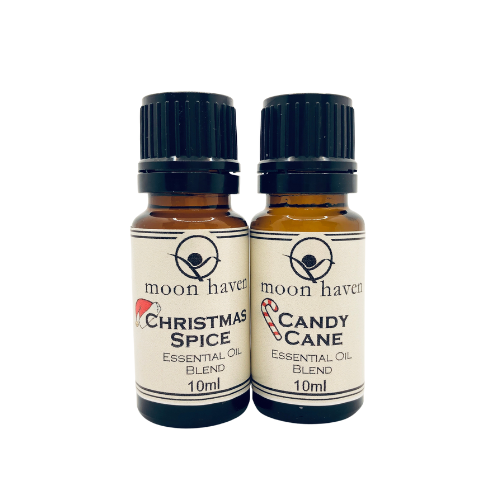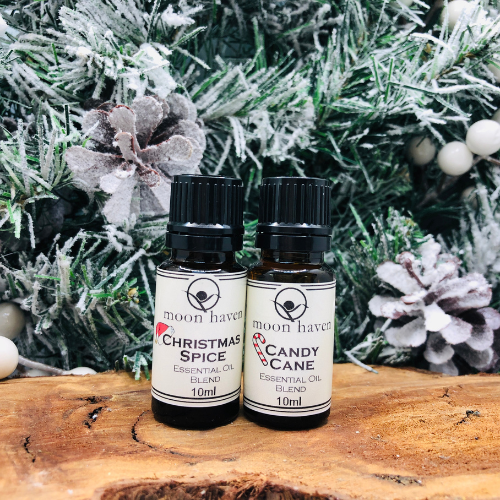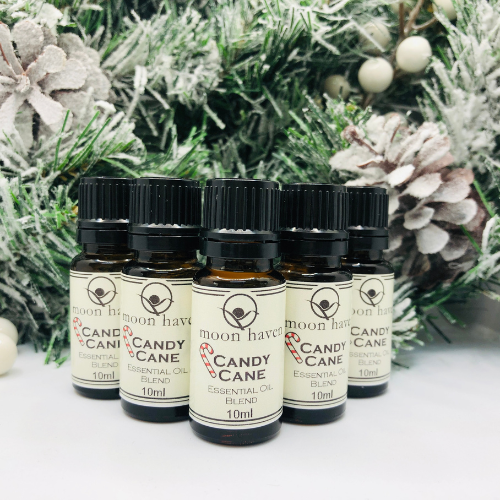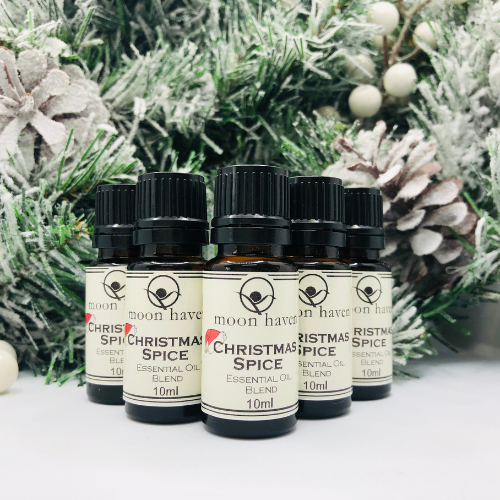 THE SCENT OF CHRISTMAS SPIRIT
SAVE 30%
Capture the scents of Christmas in these two wonderful essential oil blends
Christmas Spice Essential Oil Blend 10ml

Candy Cane Essential Oil Blend 10 ml
100% No-Risk Money Back Guarantee
THE SCENT OF CHRISTMAS SPIRIT
SAVE 30%
Capture the scents of Christmas in these two wonderful essential oil blends
Christmas Spice Essential Oil Blend 10ml

Candy Cane Essential Oil Blend 10 ml
How can I use these goodies?

Shipping (within Australia)

Shipping within Australia




We ship 99% of our orders via Auspost's Express Post Service to ensure you receive your order in the fastest timeframe possible 

FREE shipping is available for orders over a specified amount. 




See our Shipping FAQ for the current FREE Shipping Threshold




Place your orders before 10 am for same day dispatch




Orders received before 10am WA time, Monday-Friday are usually  shipped the same day while orders placed after 10 am are usually be shipped the next business day.

Of course this is dependent on having everything you've ordered in stock.




We make our products at the moon haven cottage - so sometimes we run out




If we need to make something to fulfill your order, then we'll give you a call and discuss the delivery and timing options with you.

All international orders are sent via Australia Post.

Important note: International shipping may be limited or delayed due to Covid-19 restrictions. 




Postage will be calculated at the checkout. According to the destination  country you may be offered the following options:

Economy Air - (We DO NOT recommend this option  as )The most economical  postal option. It does not provide track and trace which we consider vital   .

Standard - Our recommended shipping option!The same service level as Economy Air includes  parcel track and trace  which is vital under current Covid-19 freight conditions.




100% No Risk - Money Back Guarantee

First, we have an incredible refund policy: we stand by our products 100%!

If you are not completely satisfied with your order, we will give you a full refund minus shipping- no questions asked.

Just call us on +61 897 555 470 or message us at Moon Haven Natural to let us know and we'll  sort it our for you ASAP..

Always seek qualified medical advice regarding your own individual situation

Always seek qualified medical advice regarding your own individual situation Please note: Information in this article and on the moonhaven.com.au website represents the opinion of the author and as such  is not intended to be a substitute for professional medical advice and should not be relied on as health or personal advice. Always seek the guidance of your doctor or other qualified health professional with any questions you may have regarding your health or a medical condition.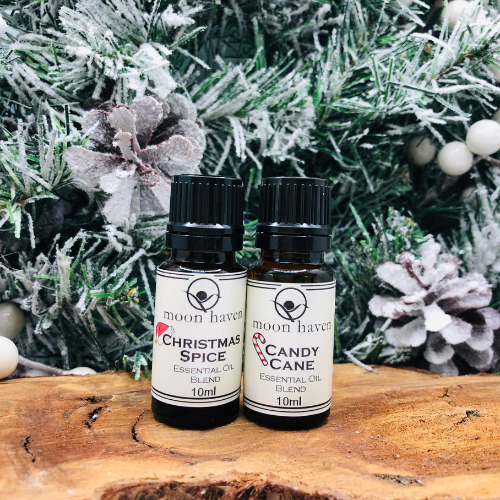 Festive Fragrance Duo Story
These two scents remind me of Christmas -
the spicy scent of mince pies, christmas cake and puddings

the wonderful minty freshness of mint flavoured candy canes.
We formulated essential oil blends to capture these memories - Christmas Spice and Candy Cane Essential Oil Blends.
Just gorgeous individually - discounted when purchased togegether!
Made with
Passion

by our

Family

for

Yours

WHY ARE OUR ESSENTIAL OIL PRICES SO REASONABLE?




Every day we're asked "Why are Moon Haven's essential oil prices so reasonable?" 

and it's often followed by ..."so does that mean your quality is not as good as XXXX or YYYY brands?"




Nothing could be further from the truth. "Our oils are 100% pure and unadulterated - just as nature intended".




So why ARE our Essential oil prices so reasonable?




WE'RE A SMALL FAMILY BUSINESS 

Our marketing costs are minuscule, we don't advertise on a grand scale -

we rely mainly on you and all our moonies to help spread the word about what we do.




ESSENTIAL OILS SHOULD BE AFFORDABLE

Part of our philosophy is that 100% pure, natural, beautiful quality essential oils shouldn't break the bank. 

We want you to be able to use your oils every day and not be concerned about the cost. ❤️
Festive Fragrance Duo
THE SCENT OF CHRISTMAS SPIRIT
100% NO-RISK MONEY BACK GUARANTEE
Why Our Moonies Love

 Moon Haven? 
★ ★ ★ ★ ★
"
Moon struck

"

Can feel the love you put into all the beautiful products you guys make💕



- Cheryl Forrest, Perth, Australia
★ ★ ★ ★ ★
"Speedy Delivery"
Ialways enjoy receiving my order from Moon Haven. My order arrives promptly, is well packed (with an extra little gift) and has a hand written note that makes me feel like an individual rather than a number.This time I had a greeting on the box as well! Thank you to all involved in making and dispatching the wonderful natural hand made products. It's the best smelling package I receive :)
- Sharon Vertigan, Balcatta, Australia
More Moonie Love For

 This Duo

We'd love YOUR feedback too!
S
Susan Alexander
(Perth, AU)
My new favourite fragrance
I love both aromas in the festive duo, but the "Candy Cane" is my absolute new favourite. I immediately ordered another four bottles as soon as it arrived. I do hope it will be available all year round, not just at Christmas.
Perfect Christmas Spirit
Really nice fragrances, just exactly right for the Christmas Season. We have these on pretty much all day now - not sure they'll actually make it to Christmas! Ten out of ten, great combination.
N
Natalie Briney
(Sydney, AU)
love them!
I love that you have these two new oils especially for Christmas. I especially love the Christmas Spice!