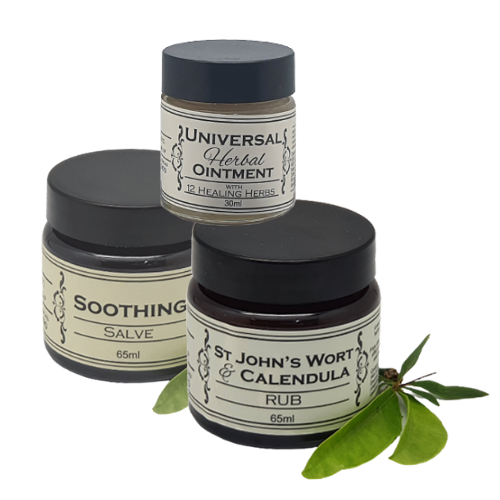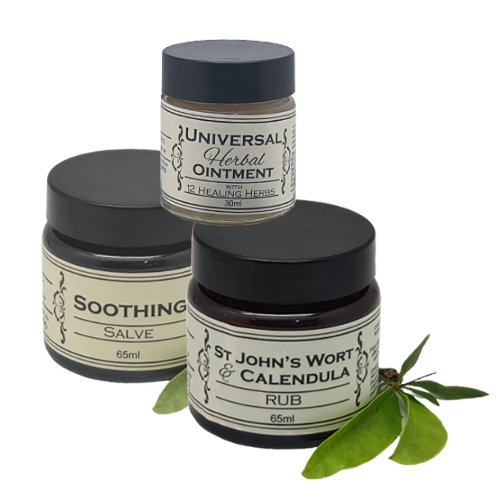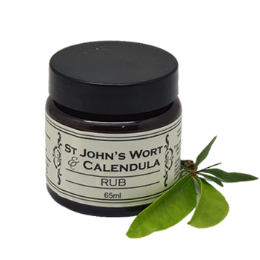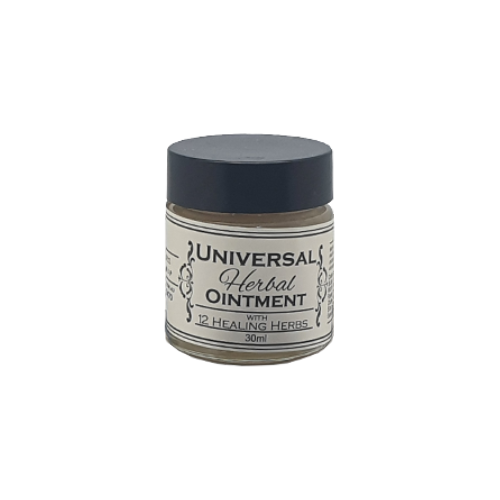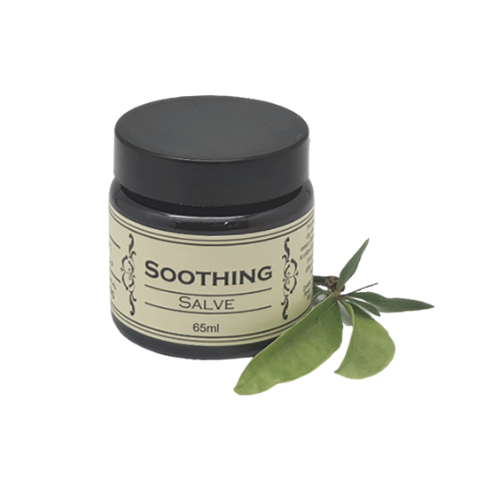 NEW: Herbal Heroes Bundle
MOST POPULAR "MUST HAVE" SALVES

3 amazing herbal helpers for every house hold
Universal Herbal Ointment - first aid kit in a jar
St John's Wort & Calendula Rub - for body aches & pains
Soothing Salve - soothe cracked heels & dry skin



Save when you buy in a bundle
100% No-Risk Money Back Guarantee
MOST POPULAR "MUST HAVE" SALVES

3 amazing herbal helpers for every house hold
Universal Herbal Ointment - first aid kit in a jar
St John's Wort & Calendula Rub - for body aches & pains
Soothing Salve - soothe cracked heels & dry skin



Save when you buy in a bundle
How can I use these products?

each of these herbal salves are wondewrful in their own right.




A little goes a long way.


St Johns Wort & Calendula Rub (SJWAC)

This herb rich rub is the ideal medium for your next massage...it's even great for those on the spot massages - neck, shoulders, knees, hips, even fingers and toes.




This non-drip, easy to use, take anywhere, use anywhere, convenient massage base is ideal for all massage situations.
Allow the benefits of a deep tissue massage to soothe your body of it's tiredness, stress, aches and pains.
So many of our moonies swear by SJWAC for helping them ease muscle, joint pain from injury, wear and tear and age.




Universal Herbal Ointment

This little pot of healing herbs and essential oils can help with all sorts of skin issues.

Just apply a tiny amount to the affected area and gentle smooth into your skin.
We suggest even half a grain of rice worth may be all you need!
Apply as needed.

If you find that the ointment stings then dilute down with any regular cooking oil.

Soothing Salve

Soothing Salve on your heels and feet:


Restore your feet in 7 Days
:

1. Before your shower or bath file back the rough edges of your heals with a pedicure file (or pumice stone while in the shower)




2. After your shower apply a small amount (and we mean small!) to each heel and foot, massaging well into the skin. (Hint: use the provided popstick like a butter knife and scrape out the salve rather than chunking it out- this softens the salve and makes it much easier to apply)


3. Allow the oils to sink in for at least 10 to 20 minutes. If there is any oily residue after this time then you have applied too much to your skin.
This is not harmful...only wasteful and the excess oil may rub off on your bed sheets.
To remedy just take a towel and remove the excess...and apply a little less the next night.


Maintenance:

To maintain, just repeat the above once a week.




Shipping (within Australia)

Shipping within Australia




We ship 99% of our orders via Auspost's Express Post Service to ensure you receive your order in the fastest timeframe possible 

FREE shipping is available for orders over a specified amount. 




See our Shipping FAQ for the current FREE Shipping Threshold




Place your orders before 10 am for same day dispatch




Orders received before 10am WA time, Monday-Friday are usually  shipped the same day while orders placed after 10 am are usually be shipped the next business day.

Of course this is dependent on having everything you've ordered in stock.




We make our products at the moon haven cottage - so sometimes we run out




If we need to make something to fulfill your order, then we'll give you a call and discuss the delivery and timing options with you.

All international orders are sent via Australia Post.


Important note: International shipping may be limited or delayed due to Covid-19 restrictions.




Postage will be calculated at the checkout. According to the destination country you may be offered the following options:

Economy Air

- (

We DO NOT recommend this option as

)The most economical postal option. It does not provide track and trace which we consider vital .

Standard -

Our recommended shipping option!
The same service level as Economy Air includes parcel track and trace which is vital under current Covid-19 freight conditions.




100% No Risk - Money Back Guarantee

First, we have an incredible refund policy: we stand by our products 100%!

If you are not completely satisfied with your order, we will give you a full refund minus shipping- no questions asked.

Just call us on +61 897 555 470 or message us at Moon Haven Natural to let us know and we'll  sort it our for you ASAP..

Always seek qualified medical advice regarding your own individual situation

Always seek qualified medical advice regarding your own individual situation
Please note: Information in this article and on the moonhaven.com.au website represents the opinion of the author and as such is not intended to be a substitute for professional medical advice and should not be relied on as health or personal advice.

Always seek the guidance of your doctor or other qualified health professional with any questions you may have regarding your health or a medical condition.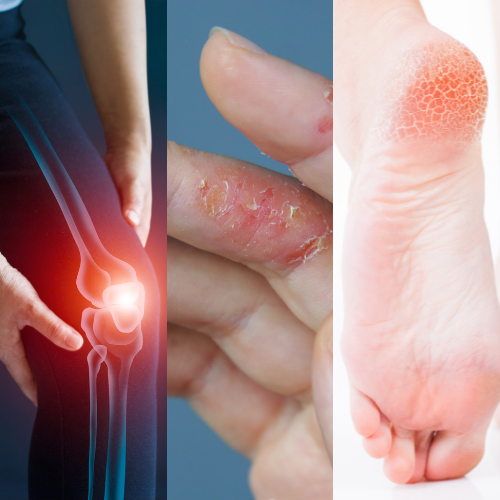 The Herbal Heroes Story
We have quite a number of  gorgeous moonies who visit the moon haven cottage each year to stock up on their supplies.  
Moonie Must Haves
Along with their favourite bars of soap, skincare and essential oils they inevitably grab one of each of these three salves to tide them over the coming year. (actually many grab a 2 or more jars of the  Universal)
Bundle & Save
So we thought we would help make  their life a little easier (and more economical) by offering this must have salve bundle.
Made with
Passion

by our

Family

for

Yours




INFUSING OUR HERBS - A TIME HONOURED APPROACH




At moon haven we love to use time honoured herbal practices to extract the goodness from our herbs.

We source our wonderful botanicals in a number of ways. From wildcrafting, growing our own, through to sourcing beautifully organic herbs and resins. Of course we thank each plant  for their contribution as we work with them. 

Intent and gratitude are so important.

We then combine these  herb with pure botanical oils in large glass jars for several weeks.  This allows the herbs to infuse their oil soluble goodness into the oils.

We then use the resulting herbal infusions in many of our aromatherapy, herbal and skincare preparations.

We love what we do.
Why Our Moonies Love

Moon Haven Salves & Rubs?
★ ★ ★ ★ ★
"
Life saver

"




I'm having trouble with some hip pain, which also is accompanied with nerve pain, I dont like pain killer's or anti inflammatories, this cream really makes a difference, soothes but also helps with the pain, and works fast, I find I need to apply it roughly 4 hourly, dont need much and spreads really well, I highly recommend




- Kerry Gearon, Melbourne, Australia
★ ★ ★ ★ ★
"
Magic cream!!!

"




Both my 10 year old & 2 year old boys call the Universal Herbal Ointment "the magic cream."

As a family of growing active boys I live by this cream, it really is a first aid kit in a jar.

I have used it on their cuts & grazes, mosquito bites, bumps & bruises & it works every time! It's very soothing, provides quick healing, reduces swelling & itching!

In fact I applied a little on my 2 year old bump on the head after a fall & was amazed by the reduction! And whenever they get a mosquito bite they stop scratching it after I apply the cream, plus with cuts it heals very well & surprisingly quickly! Not to mention it smells good! I love this cream! A must for growing families!




- Lou Sokolowski, Perth, Australia
We would love YOUR feedback
Tell us what you think about our new creation

Always helps to relieve the tightness in the muscles when used overnight.
C
Cassi Dern
(Mackay, AU)
Universal Herbal Ointment
My toddler suffers from eczema on his legs and feet and we have been battling it for most of his little life. We've tried every cream and steroid you can think of. Up until my parents recently visited from QLD and came home with a tub of this ointment. We've been using it for 3 days and the difference in his eczema is PHENOMENAL!!!! He is no longer crying or itching at the eczema spots and it smells absolutely divine! We will absolutely be regular customers. Thank you so much for creating a product that actually works and is completely natural!