Sorry! This giveaway
has ended.
Enter your email to find out about our next giveaway.
While you're waiting, checkout the
Moonhaven favourites in our store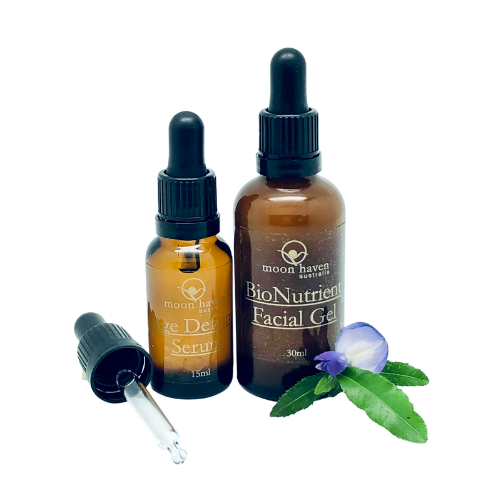 Anti-Ageing Skincare System
SKINCARE THAT HAPPENS WHEN WE MAKE SKINCARE FOR OURSELVES
No one wants to look old before their time.
 I certainly didn't - that's why I made this deeply nurturing 2-step skincare system.
I wanted my skin to be the best it could be  - and I'm so happy with the results.   -Leonie of moon haven
And our moonies agree. They love their Anti-Ageing SkinCare.
Basic Essential Packs
Every Body Needs To Cleanse & Moisturise ... Every Day
and some like to tone their skin too!
We've put together  2 versions of our Basics Skin Care  Packs so you can save every day on your skin care necessities.
Choose either the Cleanse, Tone, Moisturise Pack or Cleanse & Moisturise Pack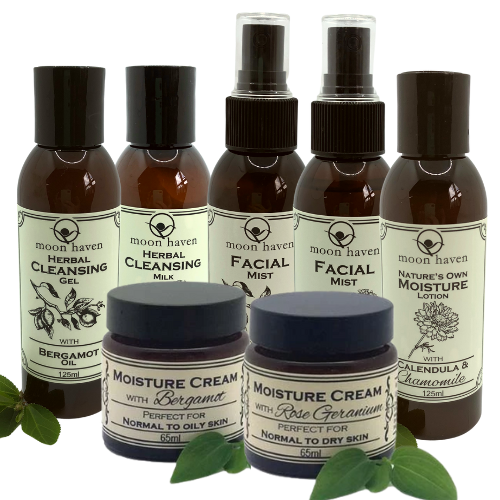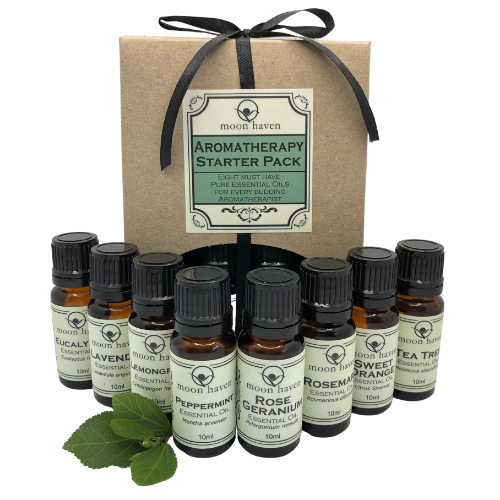 Aromatherapy Starter Pack
THE PERFECT INTRODUCTION TO THE WONDERS OF AROMATHERAPY
 (limited to 1 pack per customer)
Leonie, Moon Haven's aromatherapist, has put together these 8 essential oils as the ideal essential oil  starter kit.
It's a great way to get started on building your own oil collection and  trialling your own personal oil blends to use in oil burners, massage oils, baths, inhalations, room fragrances and perfumes.
Home Essential Oil Pack
OUR 6 MOST POPULAR ESSENTIAL OILS & BLENDS IN ONE VALUE PACKED KIT 
Our Home Essentials Starter Pack  includes our:
3 most popular 100% pure essential oils  

3 most useful 100% pure essential oil blends
PLUS  you'll get our aromatherapy guide explaining how to use each oil and blend in the pack.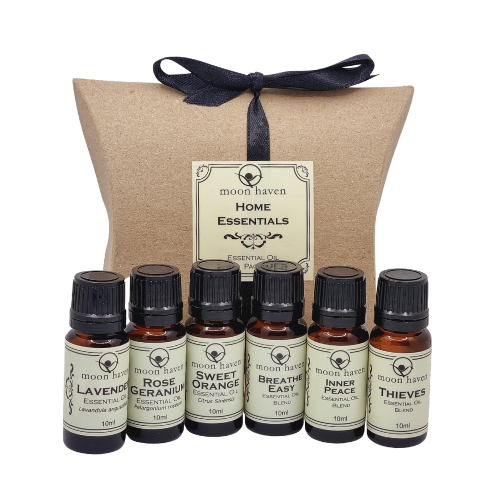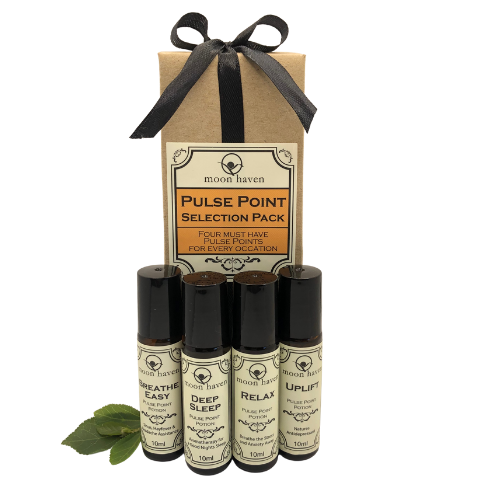 Pulse Point Selection Pack
You'll be ready for most eventualities with Moon Haven's Pulse Point Potion Pack.  Leonie has selected the 4 most popular pulse point potions for this pack along with her definitive Pulse Point Potion Guide to help you get the best our of every last drop of these precious essences.
From sinus, headache, insomnia, hay fever and snoring, to dealing with stressed out kids or partners and finding ways to invigorate and uplift - this pulse point potion pack is here to help.